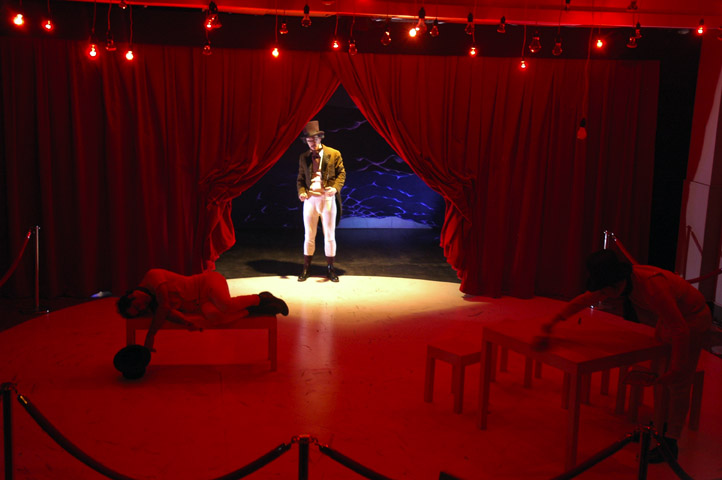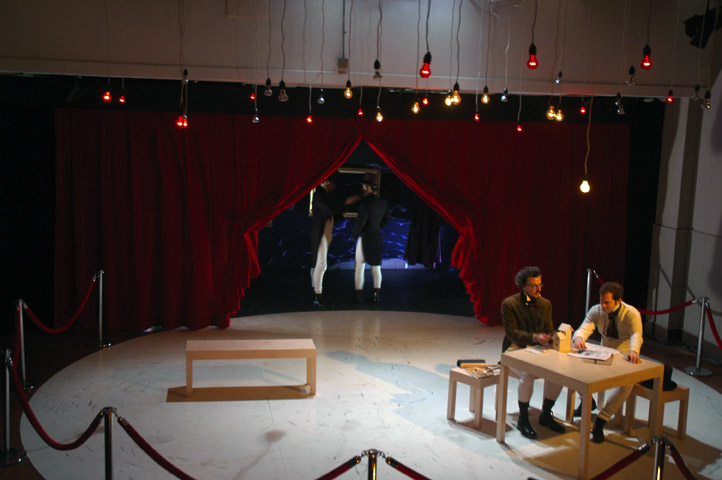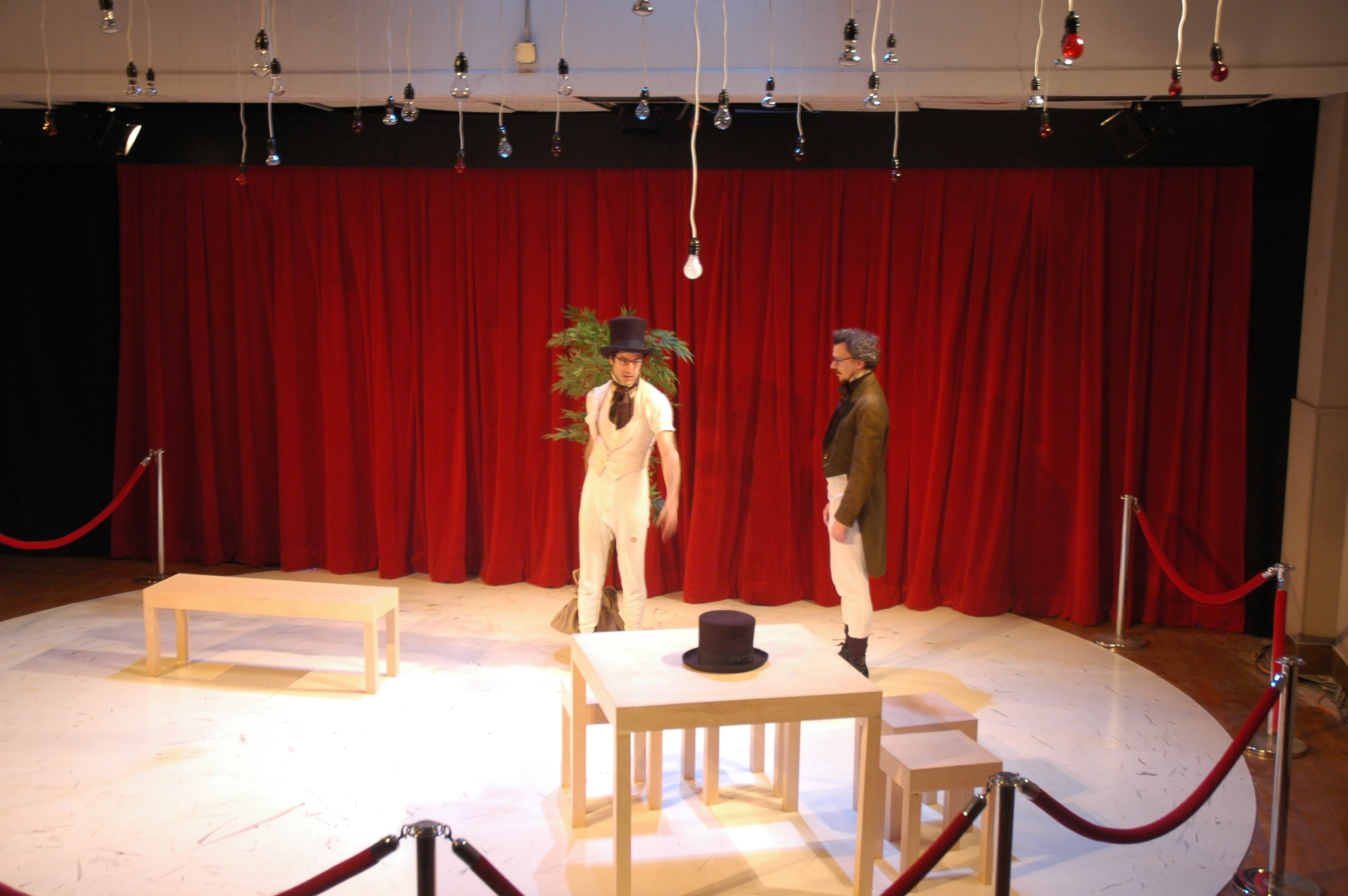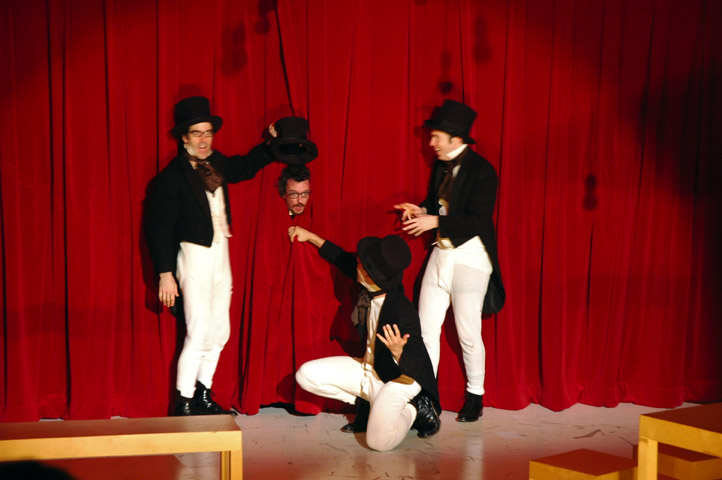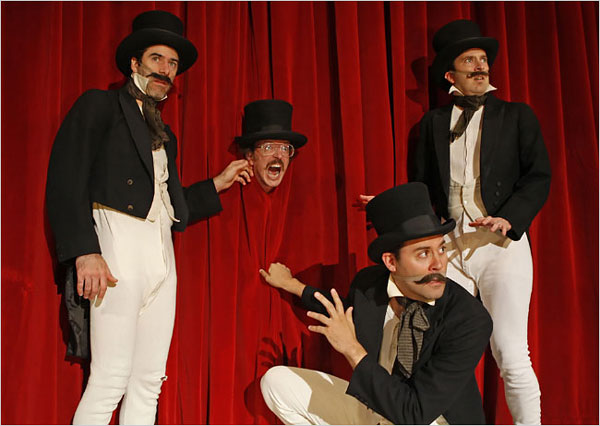 CHEKHOV LIZARDBRAIN
By the Pig Iron Theater Company
OHIO Theater, NYC, 2008
set design
A startling, poignant amalgam of Russian tragicomedy and contemporary brain science where a lonely, mildly-autistic botanist conjures up a parade of unsettling and comic recollections in an attempt to shape his fractured memories into a comforting fiction.
"Anna Kiraly's set is gorgeous, a circle with table and chairs, surrounded by museum ropes, and with a curtain in back that opens to reveal the cavelike depths of a brain."
"...it is essentially a lively theatrical meditation on loneliness and disconnection — much like Chekhov's own plays. In this case, however, we are exploring the condition from the inside out, wandering with a flickering candle through the caves of a solitary mind. (The set by Anna Kiraly suggests a small Victorian theater opening onto dank, clammy grottoes.)
read the New York Times review
"The space at the Ohio has been entirely reconceived in an enchanting way (by set designer Anna Kiraly).